Welcome to the official website of Rohit Sharma
Born in Amritsar, and brought up in Delhi-NCR, Rohit Sharma is the bestselling writer of Te Amo... I LOVE YOU and 12 HOURS. A Gold-Medallist in Engineering, Rohit is an avid reader as well, and loves to read fictions by Nicholas Sparks, Jeff Archer, Ashwin Sanghi, Sidney Sheldon, and Dan Brown. Pouring out his innermost feelings via innumerable romantic poems and songs has been Rohit's forte. His varied collection of poems and songs are available on his blog, while his writings have been appreciated globally on various poetry forums.
Te Amo I Love You, his debut novel, was released in December 2012, and was nominated for the prestigious Commonwealth Book Prize. His second book, 12 HOURS, which he wrote along with Mahi Singla, was released in September 2013. While Te Amo I Love You is a high-octane romantic-thriller, and has been hailed by readers and media as a perfect movie-script, 12 HOURS is a collection of twelve enthralling short stories, mostly based on various social issues.

Rohit then worked on the Hindi translations of his books, which is quite uncommon in Indian author industry, where almost all the writers get their work translated. Te Amo I Love You's Hindi was released in November 2014, and has been appreciated well among the Hindi Readers.
Rohit is currently working on his third English book, which is a Romantic-Suspense-Thriller, expected to hit the stores in 2017.
A motivational speaker, Rohit is a die-hard fan of Sachin Tendulkar, Lionel Messi and Roger Federer. Dancing is one of his biggest passions, and he also loves to sketch, play sports like Table-Tennis and Cricket, and, sometimes, he unwinds himself by cooking his favourite dishes.
Latest and Upcoming Projects
1.
LOVE OF MY LIFE
–
It is a Romantic-Crime-Thriller, which released in February 2018, and is being hailed by the readers and the reviewers as one of the best fictions of 2018 by Indian authors. Grab your copy from Amazon now!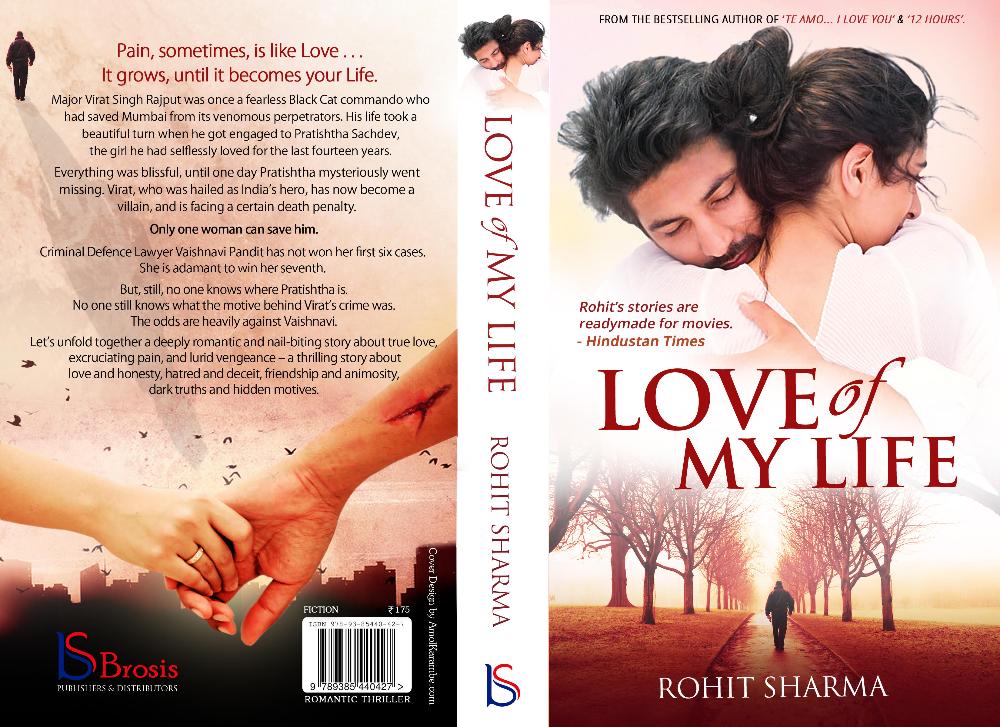 2.
How To Get Into IAS (English)
– This book intends to guide and motivate students to prepare for one of India's biggest and toughest examinations. The book is currently under editing phase, and is expected to release in the second half of 2018.